Run In The Dark Luxembourg
Wednesday 14.11.2018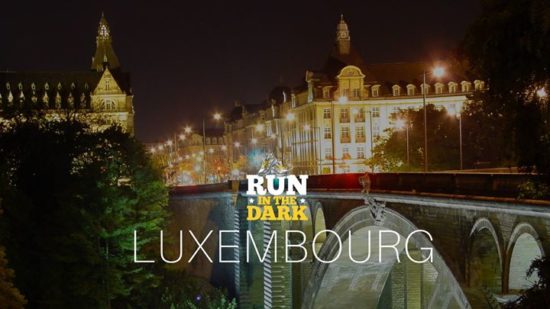 Got any plans after a long intense day at work? – not yet? – well that's great because we have just the right excuse to have a drink supporting the runners for the 5th Run In The Dark Luxembourg 2018. The race in the Grand Duchy is part of a large event taking place across several major cities and is essentially a fund raising event which aims to fast track a cure for paralysis.
The 5/10km race gets on its way at 8pm and starts/ends outside The Big Beer Company in Clause on Wednesday 14.11.2018. Those doing the 10km simply run the city track twice. The event is sponsored by ING Luxembourg, Kerry and DNS. All profits go to the Mark Pollock trust whose goal it is to find a cure for paralysis within out lifetime. The organizers are also offering volunteer opportunities, for further details on this see RunInTheDark.org
What is the 'MARK POLLOCK TRUST'?
At the Mark Pollock Trust we believe we can cure paralysis in our lifetime. To do it we are exploring the intersection where humans and technology collide, catalysing collaborations that have never been done before and unlocking $1 billion to make the cure a reality.
Every step, every collaboration, every study, moves us towards a cure for paralysis and enabling people to walk again. To Find out more about the work and mission of the Mark Pollock Trust, please visit their website.
The Fox's suggestion:
Supporters and runners tend to hang out in Clausen for a drink or two after the race, probably from 7.30 respectively 10pm onwards. 
​
Run In The Dark Luxembourg 2018
Location
​
The Big Beer Company (Clausen)

,

Rives de Clausen, 12

,

Luxembourg City

,

Luxembourg

-

2165
Starting on
Ending on