Christmas Market 2018
Capture the festive spirit in the capital over mulled wine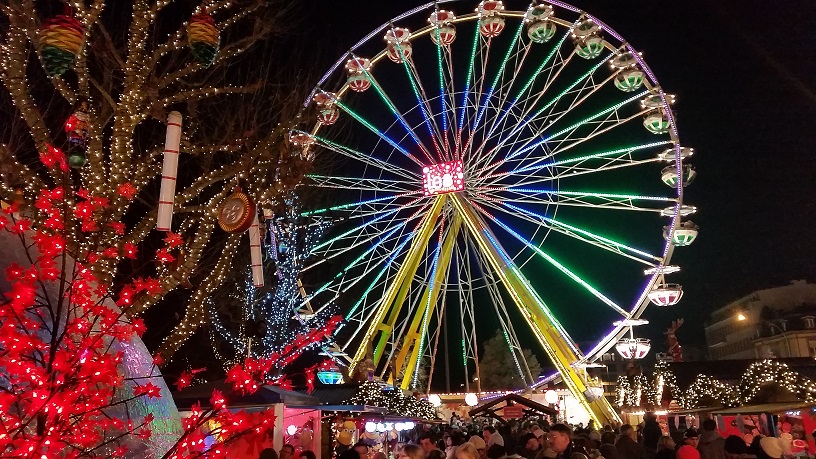 The festive season is upon us! -What better way to chill out after a long day at work than with a mug of steaming mulled wine at the Christmas market in the city centre (close to Hamilius). Traditionally the market consists of 3 main sites that are all within 2-3min walking distance at Place d'Armes, Place de la Constitution and Place Guillaume II. Additionally this year features 1 new location at the end f the Grand Rue (at the so-called 'Roude Pëtz'). In the sea of little lights there are many small wooden huts that are tugged away offering delicious treats while visitors frequently gather around a comforting bonefire to soak in the atmosphere.
Our favourite is the market at Place de la Constitution, easily recognizable due to its larger Ferris wheel whose bright lights shine over the valley of the Petrusse and also lighten up the Golden Lady (Gëlle Fra). It also has the most spectacular sight overlooking the central valley and with a view onto the national savings bank on the opposite site. Around the Gëlle Fra you will also find specialities from this year's host region: Tuscany in Italy.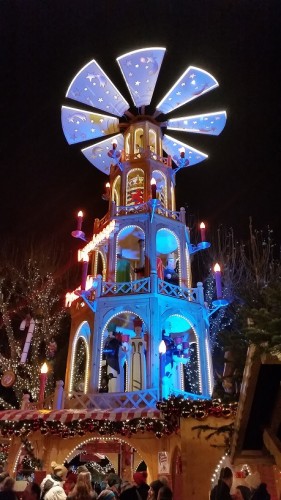 Many people of course also like to hang out at the most central market at Place d'Armes which has a larger central area where visitors can have drinks or eat a delicious soup for instance. It is also slightly warmer as it is partly covered with a roof. Finally don't miss out on the splendid ice rink at the Knueddler (Place Guillaume II) in front of the town hall from the 22nd November to the 8th January 2016. What's more, shops in Lux-city will be open in the afternoon on all 4 Advent Sundays and there is a free inner-city bus network that's free on all weekends.
Wintery highlights
Saint Nicholas parade starts at 13.30 @ Gare (Nicholas arrives in style by train) – Sun 2nd December
Santa is pretty busy in LuxCity visiting all the Christmas Venues in town with one of the highlights being the procession across the old town starting at 16.00 from 'The Golden Lady'
Shops Open for business – 4x Sundays in a row which does help to get things done over this busy period. Why not have shops open all the time on Sundays ?! (Sunday shopping dates: 2, 9,16 & 23.12.2018)
Also check the city's website for more details at www.winterlights.lu
​
Luxembourg Christmas Market 2018
Location
​
ville de Luxembourg

,

Place d'Armes

,

Luxembourg city

,

Luxembourg
Starting on
Ending on