Street Food Festival – Eat it
EAT IT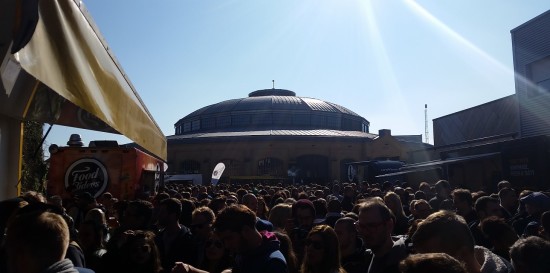 Check out the 2nd edition of the Street Food Festival which was a major success when first organized in October last year.
'Good news for all the hungry people out there: the second edition of EAT IT will take place over 2 days, also the foodtrucks and foodstalls will take care of your hungry tummies until the late evening hours on Saturday. Also this time around, there won't be any tokens needed, so you'll be able to immediately follow your nose towards the stall or truck of your liking.'
All sorts of cuisines will be available, from burgers to international foods, vegetarian and gluten-free options.
Good thing, no tokens this year Hurrray!
When?
Sat. 5.3.16, 12:00-22:00 (opened till late)
Sun. 6.3.16, 12:00-18:00
Where?
Rotondes
Place des rotondes, L-2448 Bonnevoie, Luxembourg
​
Street Food Luxembourg - Eat it
Place des rotondes

,

Bonnevoie

,

Luxembourg

-

L-2448
Starting on
Ending on