Luxembourg Next Top Model 2015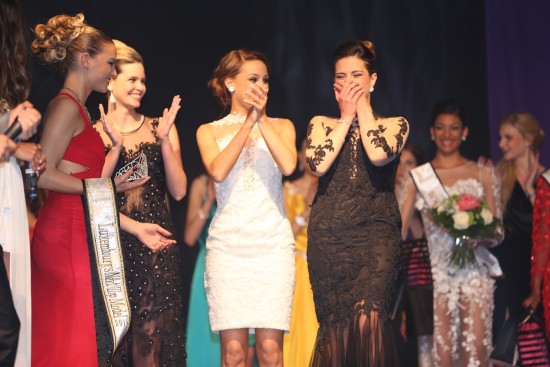 The final of Luxembourg's Next Top Model took place last Sunday 3rd May at Alvisse Parc Hotel in Dommeldange, Luxembourg city. The 22 final contestants walked down the runway in swimwear by «Just Audace», before appearing in stunning evening gowns by «White Dress». The finalists were narrowed down repeatedly until the top five were then chosen by the jury. Ultimately, Ornela Gavoçi won the much coveted title of Luxembourg's Next Top Model 2015, beating first runner-up Axelle Noel and second runner-up Tessy Ramos. Special awards were also handed out: Viviana Mauricio was selected as the 'Best Face' while Lea Cuvillier won the title of the 'Best Body' and Marcia Semedo for 'Best Congeniality'.
The LNTM also has the merit of bringing some of the MET Ball Gala frenzy (one of the most awaited fashion events in the United States, organised by Vogue chief-editor Anna Wintour) to the Grand Duchy. While stars like Rihanna and the likes have been walking the red carpet in Haute Couture, the contestants from LNTM were equally elegant in their sparkly, boldly-coloured dresses. The opening of the ceremony also has to be applauded – the wavy hairstyling and spectacular show in bikinis can only remind us that summer is around the corner, and that prestigious brands such as Louis Vuitton and Chanel are currently presenting their cruise collection 2016.