Luxembourg Tennis Open 2019
BGL BNP Paribas Luxembourg Open (12 until 20th October 2019)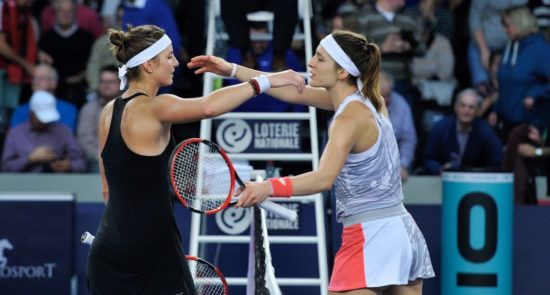 The Luxembourg Tennis Open are on from Saturday 12th to 20th October at the CK Sportcenter Kockelscheuer (close to the cloche d'or)!  This is a really exciting event with many of the women's Top 100 players visiting the Grand Duchy.  As usual there are several top players attending such as Maria Sharapova (wild card), Angelique Kerber (No15) or Elise Mertens currently ranked at No24. Whereas other tournaments are much more impersonal, visitors to the LuxOpen enjoy the possibility to get much closer to their stars like at the daily VIP signing sessions.
The Entrance fee depends on the day but prices for adults range from 8 EUR (1st round) to 50 EUR for the final match day on Saturday 20th October.
How to get there: regular shuttle buses from P&R Bouillon as well as P&R Patinoire Kockelscheuer.