RockUmKnuedler 2015 – FREE Festival
Rock on at the 'Knuedler' this Sunday 12th July!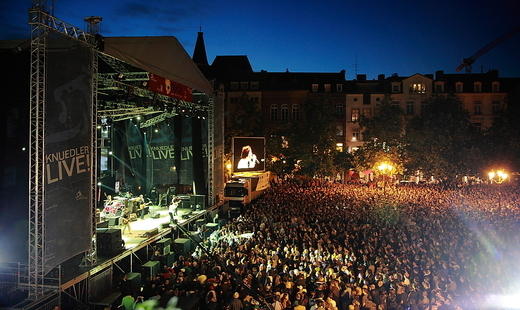 There are 3 different stages with the main stage at place Guillaume (also known as 'Knuedler'). This year's main act will be Anastacia who is playing from 9.45 pm onwards. Rock um Knuedler is a very popular event each year that sees the city packed with fans. Despite some top artists performing the festival is completely free, hard to believe but true. The program also includes Irina, Mutiny on the Bounty, Seed to Tree and the Surf Cowboys for instance.
Watch Anastacia' video 'Stupid Little Things'
As usual there are many Luxembourgian bands that are featured. Food and drink stands are plentiful.
Best to arrive on foot or of course use Véloh, our favourite way to get around the city.
The full program for the Festival can be found here.