Rock um Knuedler 2018
FREE City Festival
Rock on at the 'Knuedler' – Saturday 07.07.18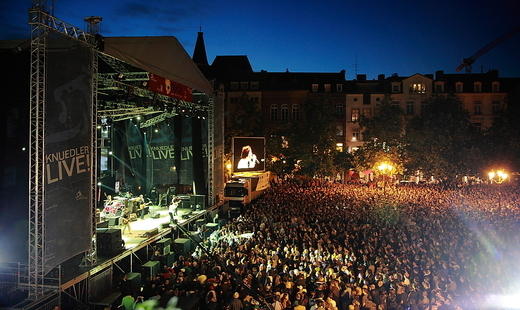 There are 3 different stages with the centre stage at place Guillaume (also known as 'Knuedler'). The main acts are Luxembourgish bands, with Dream Catcher and The Grund Club All Stars performing from 9pm-10.15pm and from 10.45 to 00.15 am respectively.
Last year, the organizers decided not to invite international acts any longer and to focus instead on local artists. This concept provides a top opportunity for local artists to make a name for themselves at a festival where everyone is welcome.
This years is the 28th edition of Rock um Knuedler which has become very popular and draws large crowds.  Bands on the Lion stage (main stage on Knuedler) start at 5pm, the 2nd stage is at Gëlle Fra (Place de la Constitution) and the 3rd at Holy Ghost (Holy Ghost Plateau). In addition, a few walking acts will entertain the public. Overall, 23 bands entertain the crowds with 10 hours of continuous live music.
Food and drink stands are plentiful. It's best to arrive on foot or of course use Véloh, our favourite way to get around the city. The full program for the Festival can be found here.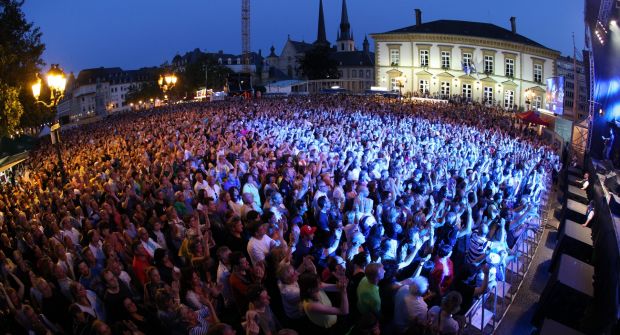 FOX TIP:
This is a great event to chill out in the city with friends and get to know local bands over a few drinks.