Rock-A-Field 2016
RAF in Herchesfeld-Roeser - biggest festival of the year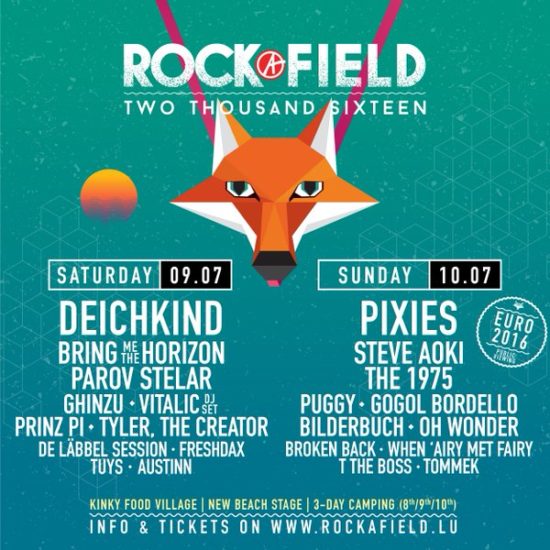 Rock-A-Field is a popular rock festival in Luxembourg that tends to sells out each year. The organizers of the festival deserve a lot of credit, competing with much larger festivals across Europe in the same period. They nevertheless have managed to put together a top mix of upcoming acts and established headliners year after year.
RAF 2015 was its 10th anniversary with headliner MUSE that blew people's mind away and rocked the place like never before. The WU-TANG CLAN on Sunday destroyed the place and 2016 certainly will be the glorious resurrection of it all with DEICHKIND as headliner on Saturday 9th and PIXIES on Sunday 10th July.
RAF is without doubt one of the best open-air festivals in Luxembourg attracting large crowds with outstanding performers. Set over 2 days this year and tucked away in the forest area of Roeser, there is a real hype around the festival with the smart fox.  Additional details at www.rockafield.lu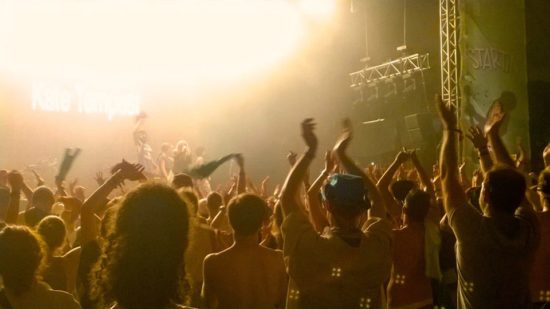 and www.atelier.lu
NOTE: Some tickets might still be available this year and it's worth noting that most likely the weather should be okay.
FOX COMMENT:


'RAF in Roeser is a top festival that captures the essence of the summer excitement just before the start of the major break. With the end of the university term, too, expect a lot of students and an eclectic energized crowd!'