OCTAVE
Lux traditions Explained (Sunday 7-21 May 2017)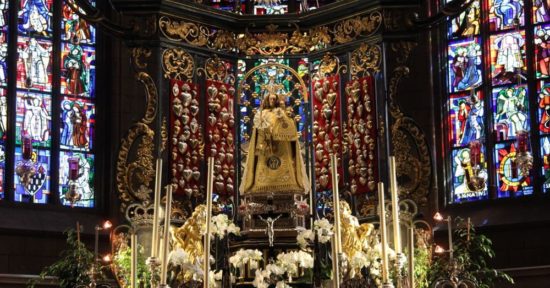 This weekend marks the start of the Octave, a very Luxembourgish tradition indeed (in fact since 1666) which centres around a pilgrimage to the city to honour the patron saint of Luxembourg city, the Virgin Mary. It is also an essential event that marks the calendar year in the Grand Duchy as the Octave is also visited by the Grand Duke and his family, as well as the minister of state and all major dignitaries on the last day.
Religious traditions aside, what makes the Octave interesting is the market or 'Octavsmäertchen' which is located on the Knueddler (place GuillaumeII) pretty much opposite the cathedral. Numerous stalls can be found there which sell the popular fish dish, burgers, has souvenir stands and features a few fairground games.
Interesting to know:
#1: The political, social and religious environment at the beginning of the Octave was characterised by the Thirty Years War (1618-1648) and the years of the Plague (1626-1636): two thirds of the population died of the latter. This time of crisis was marked by war and famine.
#2: The Octave itself is a pilgrimage from parishes across Luxembourg, the German Eifel region (GER) and also Belgian provinces (BE) as well as part of the Lorraine (FR).
3#: Starts on the 3rd Sunday after Easter and closes with the Octave Procession on the 5th Sunday after Easter.
4#: The original name of the central piece of worship, the statue of the Virgin Mary, is 'Consolatrix Afflictorum, Patrona Civitatis et Patriae Luxemburgensis' and the name Octave originates from the 8 day of worshipping which was later on extended.