Luxembourg Beach Open 2015
Dig it in style at the beach this weekend!
posted: Tuesday 28th July 2015
 
The 21st edition of the Luxembourg Beach Open 2015 (LBO) takes place this upcoming weekend (1st and 2nd August) in the good old industrial capital of the Grand Duchy in Esch/Alzette. This is a top event that features an artificial beach with a 1000 tons of sand imported from the Belgian coast. Volleyball teams are breaking a sweat on 5 different courts while many spectators tend to slurp delicious cocktails of Caipirinha. What really makes this event stand out is that it is in the middle of a forest and fairly well hidden away from the urban hustle and bustle yet it is easily accessible via train from Luxembourg city (or by car).
It's worth mentioning that there is a pretty cool party happening at the Volleyball courts on Saturday evening. Of course they also have an popular pool to cool down if things get too hot on the beach courts. This is also a great event to meet more locals.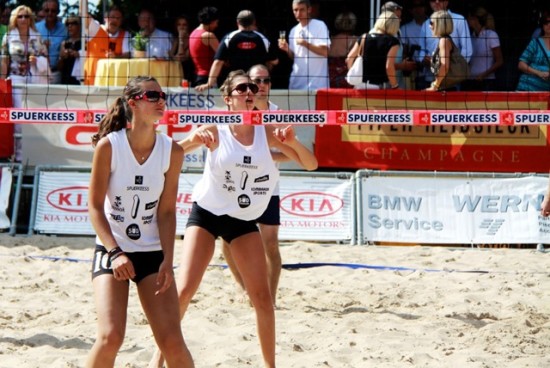 There is a navette that runs regularly from the train station to the LBO on Galgenberg. The tournament starts on Saturday at 10:00am and on Sunday at 8.30am (if you don't have a hangover). The finals are programmed around 5 o'clock on Sunday afternoon. For further details please check out:
Warning: with a little bit of sunshine the beach holiday feel is on and many people bring their swimwear and beach clothes!