Annual End-of-Season Party @ The Philharmonie
One party not to be missed.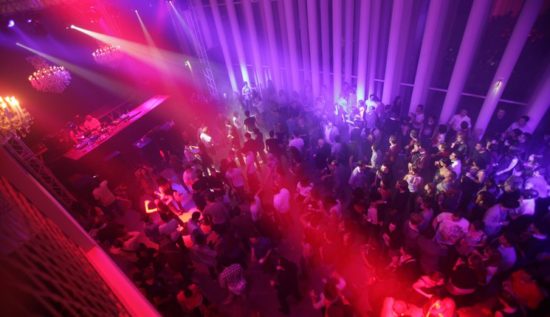 Once per year the Philharmonie's spectacular foyer transforms into a nightlife temple, a giant dance floor for the international party crowd. The annual 'End-Of-Season Party' – (insiders call it EOSP) is a highly successful event, because of the high-class selection of international DJs, because it is such an amazing place and a rare occasion. We actually think there should be regular parties there.
Enjoy the vibrant atmosphere and the excellent acoustic in this truly unique setting!
Without doubt one of the best parties of the year!
This year's lineup: Marcus Worgul, Mix Master Mike, Omar Souleyman, Âme and Chook.
When & where?
Inside The Philharmonie
Saturday 2nd July 2016
Doors open at 22:00
Tickets are 10 euro and on sale at the Philharmonie Pre-Sale counter or via the Philharmonie's website.
As a sellout event, it's best to hurry!
FOX says: 
'Continue at the ESOP Afterparty in the new Club 21 (Rue des bains)!'
In case you wanted to wander on the Kirchberg's cultural paths already during the day (or the day after) you may want to check out the '10 years MUDAM' event, just around the corner!