Lunch Concert – Philharmonie 13.03.19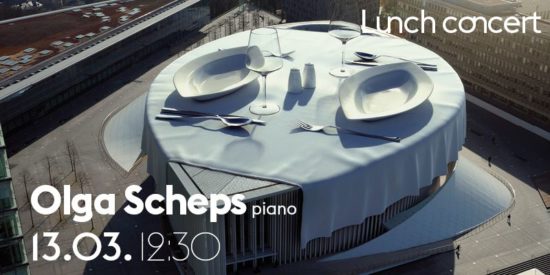 The Fox has a classic music encounter at the beautiful and much-appreciated Philharmonie where our favourites are the Lunch Concerts. Once a month this beautiful event lasts about 30min and offers a perfect bite size over lunch.
'A musical and culinary interlude is the delicious mixture offered by the «Lunch concerts»: 30 minutes of a public rehearsal with the Orchestre Philharmonique du Luxembourg, or a concert by guest musicians, which can be followed by a lunch provided in collaboration with Slow Food. Not a single wrong note, in your ears or on your plate!
Join us for March's «Lunch concert» with Olga Scheps at the piano! As always, there is tasty lunch by Cocottes waiting for you in the Foyer.'
Please note: Exceptionally, the concert is on WEDNESDAY.
Admission is FREE, no reservation needed!' (Source of text in quotation marks)
List of all Lunch Concerts