Halloween Luxembourg 2018
Trick or treat in Luxembourg on 31st October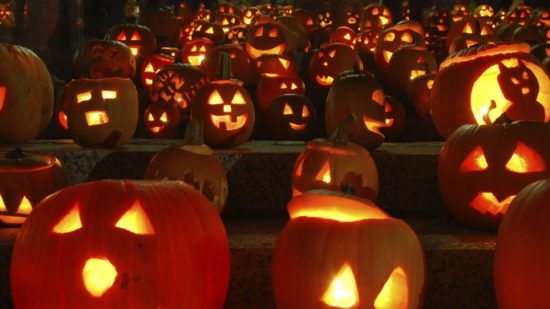 Originating from the traditional All Hallows Eve, Halloween is not genuinely of local origin but finds itself deeper and deeper embedded into the Grand Duchy's fabric of annual events. The evening prior to All Saints' Day evolves around the theme of using 'humour and ridicule to confront death' so we hope that you are one of the creepy creatures hobbling through the inner city.
Whilst kiddos knock on doors for 'trick or treat' there is indeed plenty of opportunity to scare and be scared in hair-rising costumes across town. Many of the downtown bars participate in the event and trim their interior design accordingly. The Clausen area will be turned into one big scary fan zone for all type of monsters and the uptown venues with GoTen, Octans, Bellamy, Konrad and the Tube are hosting a 'Dia De Los Muertos' party. Indeed the Mexican variation of Halloween has become increasingly popular in the uptown area around the  Palace over the last few years!
Hitch is also on the list of things to do with many party goers dropping by at Gotham's Lunatic Asylum.
So if you are not afraid of the Ghostbusters (the original -not the lame movie that came out a few months ago) get your most fearsome gear and go get them !