Campusinvasion @Fri 16.09.2015
An invasion of a different sort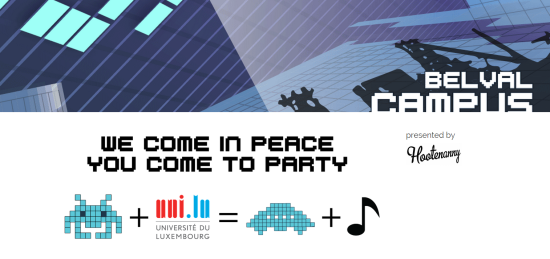 According to the organisers an invasion will happen shortly…. 'In September, two thousand students will take over the shiny new Belval campus built on a former industrial site that represented the spirit of innovation and continues to inspire a whole new generation of young people […] We celebrate this friendly invasion by teaming up up with the University of Luxembourg to deliver a galactic party night full of surprises at the ROCKHAL club, bringing together students and non-students, residents and Luxembourgers, young and old to a big, noisy finale. Bring your dancing shoes on FRIDAY, SEPTEMBER 18th 2015 and fasten your interplanetary steatbelts.
Make your RSVP on Facebook by clicking here.
Tickets are 10 euros online.
Why?
At the Fox we recommend this event because of its eclectic mixture and it's a fun event to meet even some of the elusive locals. Besides Belval is a stunning location and this looks like it's going to be one hell of a party. You might even encounter the Fox while there.
How to get there from Lux city?
Access to the Rockhall is very easy by train from Luxembourg Gare Station. The Train stops right next to the Rockhall and goes 3 times an hour.
The crew that will deliver the visuals and sounds.